WELCOME
TO

GROWTH

MODE
We create bold brands and winning strategies for companies with ambition.
We create bold brands and winning strategies for companies with ambition.
First off... Congratulations.
Growing a business in today's world is not easy. For every product and service imaginable, you have hundreds of competitors out there fighting for the attention of their audience.
Your audience.
And it's never been harder to rise above the noise.
Customers expect you to have a clear message, custom-tailored to what they need, and if it's not... well they have plenty of other options.
Be known.
Be understood.
If you're going to stand out from the crowd and give your company what it takes to win, you're going to need to have the right message, in front of the right customer, at the right time.

And you're going to need the right team in place to craft that message.

You're going to need someone who gets it.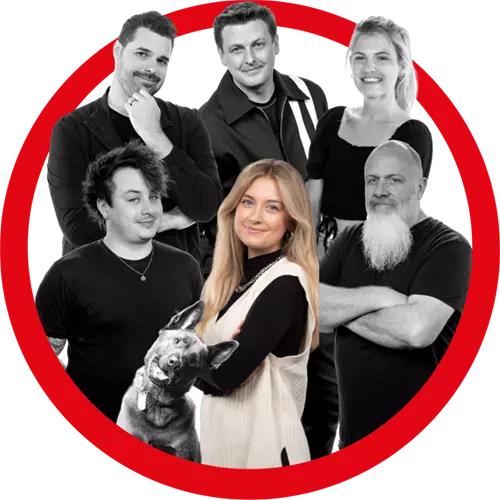 Meet your team.
At Savage Media... we get it.

Not only are we a full-service inbound marketing agency that knows how to create a winning brand, but we also have our roots in high-end video production. That means that not only can we help you with a strategy for connecting with your audience, but we can also produce the content that brings your brand to life.
For many of our clients, we're their entire marketing department. We take on the full responsibility of developing the strategy, content, and processes that help them create real, sustainable growth.

So... Are you ready to get savage?
You've put in the long hours and hard work to get your company up and running, and you've seen some success. But if you're going to scale what you've built and achieve real sustainable growth, then you're going to have to lay the foundation for that growth.

Still not convinced? Listen to what one of our winning clients had to say about working with Savage Media.