BRAND

IDENTITY
Your brand is more than just a logo.
Is your brand resonating?
When you think about your brand, you really want to think about your entire customer experience…everything from your logo, your website, your social media experiences, the way you answer the phone, to the way your customers experience your staff.
In short, your brand is the way your customer perceives you.
Purchasing is an emotional experience and having a strong brand helps people feel good at an emotional level when they engage with the company.
Many small organizations and start-ups neglect to spend necessary time thinking about their brand in this broad sense and the impact it has on their business.
Whether you need help building your brand from the ground up or want to rebrand your company we can help.
Does your brand lack consistency?
The best brands in the world have one major thing in common…unwavering brand consistency. No matter what location you're at, when you step into a Starbucks, Apple, or McDonalds you feel the same experience every time.

By giving consumers a dependable experience no matter the channel of communication, you instill a feeling of brand recognition, comfort, and trust, making them more likely to purchase from you again and again.

The foundation for brand consistency is built by having a strong brand guidelines.

Branding guidelines dictate how everyone internally and externally should communicate the brand to the world. This includes visual elements (i.e. logo, typeface, color palette, fonts, photography) and narrative elements (tone, messaging, mission statement, ect.).
Because your brand guidelines are vital to maintaining a consistent brand identity, it's important to spend the time and resources to get it right.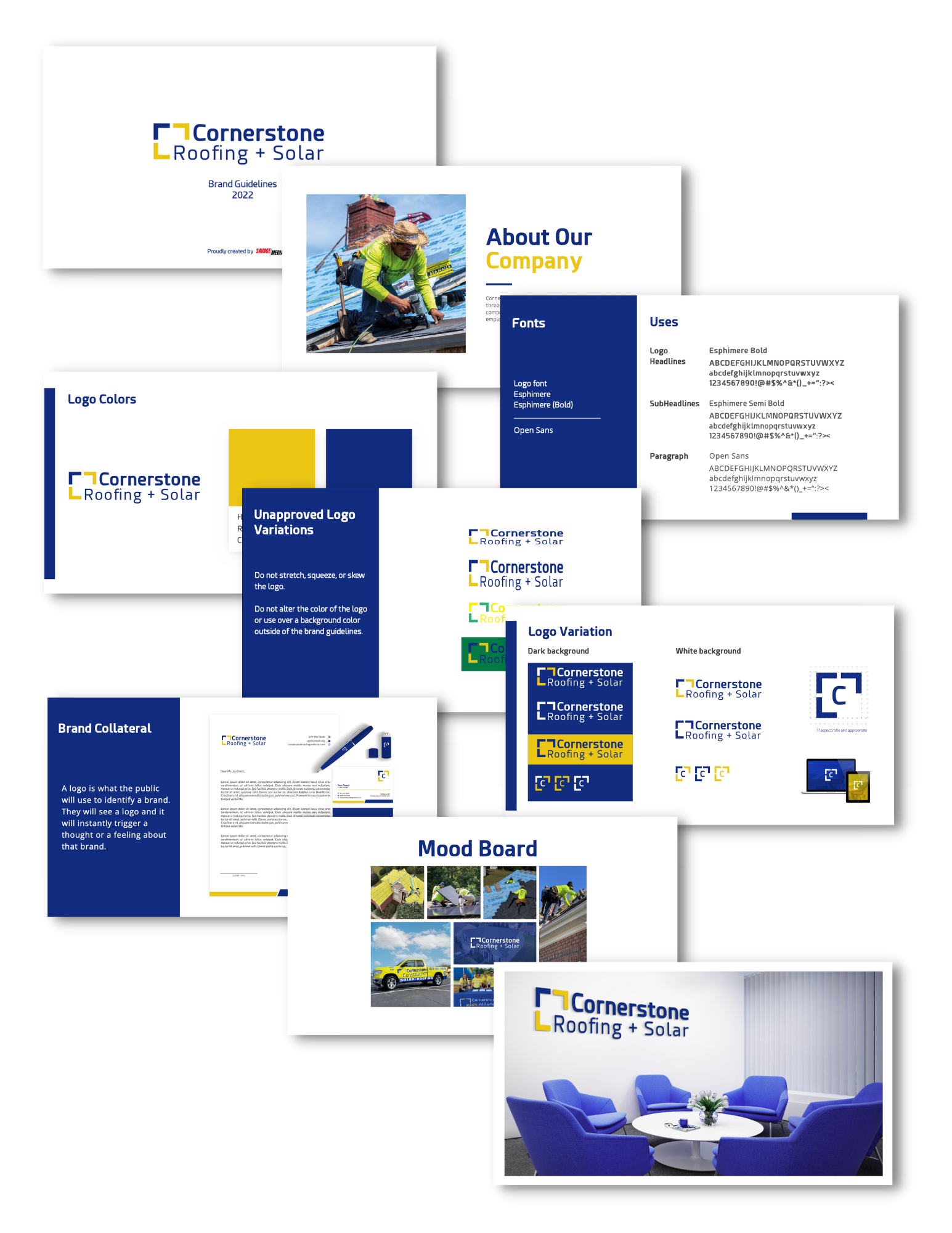 WELCOME
TO

GROWTH

MODE
We create bold brands and winning strategies for companies with ambition.