How we brought focus back to Balance Claims
THE PROBLEM:
Balance Claims provides estimating and supplementing services for storm restoration contractors. What this means is that when a contractor needs to prove their case to an insurance company in order to get paid, Balance Claims makes all of the phone calls and files all of the paperwork for them.
The only problem is, most contractors aren't experts at documenting for a loss. Because of this, Balance Claims wasn't able to get them the results they were looking for. This led to contractors jumping ship when they weren't able to get paid what they wanted on a job.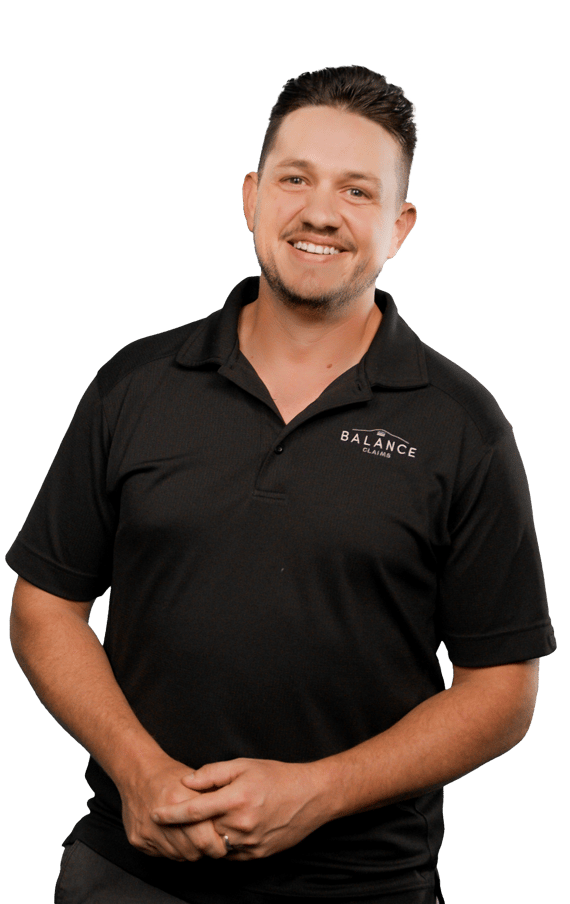 THE SOLUTION:
After a month-long deep dive, we found Balance Claims greatest friction in their sales process. Too much time was being spent educating new clients on the documentation needed to process an insurance supplement.
Balance Claims did have some educational resources available through a paid master class they owned called "Art Of The Supplement." However, this training was expensive and was created without the sales team in mind, so it lacked specific information needed to solve the misunderstandings about documentation needed. The training was never intended to drive contractors to Balance Claims. It was meant to be an overview that explained how contractors needed to handle supplements on their own. This led to brand confusion. Contractors going to the website were seeing two different value propositions…1) Outsource your supplementing needs by using Balance Claims or 2) Learn how to supplement on your own by purchasing "Art Of The Supplement."
The first thing we did was get rid of "Art Of The Supplement" completely and focus all of the messaging on Balance Claims. Then we met with the sales team and created a free online community called, Balance Academy to educate storm restoration contractors about the supplementing process. This free, private, Facebook group is strictly monitored by our staff and has specific videos that we created, detailing the entire supplementing process. This gave storm restoration contractors a full understanding of what is needed to supplement an insurance claim.
Along with the detailed educational videos, we also have employees from Balance Claims go LIVE twice a month in Balance Academy to field questions directly from group members. In the first six months we grew Balance Academy to over 1,800 active members, which generated a smarter client base for Balance Claims and freed up a lot of time for their sales team. Instead of the sales team having to go through lengthy phone calls with each new client, they can simply direct them to Balance Academy and watch videos covering everything from photo documentation to writing an insurance estimate.
Once we focused the message and created an educational resource for Balance Claims' target audience, we then moved on to lead generation.
Always hoping for a warm lead, we use the inbound marketing strategy to attract customers by creating valuable content that addresses the need at hand.
Developing an in depth social media strategy with a specific posting schedule was the first step. We designed this with the goal of amplifying Balance Claims' engagement.
According to Facebook, a video post gets 3x more engagement than an image post. We use our in-house studio to create a collection of micro-content in order to post videos regularly on all fitting social media channels.
Our social media management, content creation, and strategy put Balance Claims at the top of their market with extremely high engagement levels compared to their direct competitors.
With the foundational tasks in place, it was time to go on offense and spread the message of Balance Claims to as many storm contractors, as cost-effectively as possible. We did this with paid social media ad campaigns. The three most important aspects that we use to run a successful social media ad campaign are messaging, platform, and targeting.
For the messaging, we used our in-house video production team to create multiple ads addressing different pain points of being a storm restoration contractor:
Getting paid for every bit of work a storm restoration contractor does.
The timeliness of getting paid so it improves a storm restoration contractors' cash flow.

How supplementing with Balance Claims frees up the sales managers who work for storm restoration contractors so they can spend less time talking to insurance companies and more time selling roofs.
After we dialed in the message, we researched the best social media platform to reach storm restoration contractors. We found that storm restoration contractors were most active on Facebook and used it extensively to connect with homeowners about their services.
THE RESULT:
To wrap it all up, we had to figure out the best way to deploy our ads on Facebook to target storm restoration contractors. We did this by exporting a current client list from Balance Claims' CRM and creating a look-a-like audience of storm restoration contractors who had the same interests, behaviors, and demographics.
In the first six months of running multiple social media ad campaigns for Balance Claims we generated over 500 leads at a 70% lower cost per lead. Boom! Business!
By creating a smarter customer for Balance Claims and focusing their message, they are now on track to have their best year to date in 2022.